FAQ
Answers to Your Questions About ABOVE and Our Vacation Rentals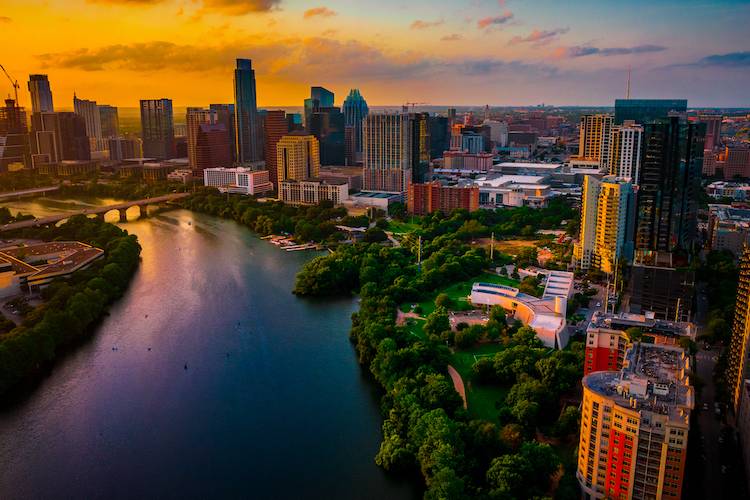 About ABOVE
What is the difference between ABOVE and other vacation companies?
At ABOVE we pride ourselves on providing one-of-a-kind vacation rentals that offer the experience and personalization of a fine hotel. We have found the vacation rental industry provides a very inconsistent experience to guests.
The majority of our properties are the actual residences of our homeowners (their primary home), loaded with amenities and personal touches that you would not get from a typical rental property.
Each property offers first-rate amenities and furnishings.  Remember these are the homeowner's private residences, so they are meant to impress. You can expect each of our properties to be professionally cleaned and well-appointed by ABOVE.
Our booking calendars are always up-to-date, payment will be easy and secure, and our cancellation policy always clear – nothing is hidden.
You can expect welcoming and informative communications from your House Manager, a welcome departure from a prefab app.  Yes, we have a Guest Portal for quick and convenient answers, but we all know nothing beats a professional person there to take care of any question or issue that may arise.
Some out there will provide a custom code or key for you during your stay, a somewhat drab welcome.  At all ABOVE properties, you are met by your personal house manager, whether you are checking in at 4pm or 4am!  There is nothing better than a trained professional host to be at your service from the moment you arrive.
If you happen to need anything at all, your personal property manager is on call 24/7 for you.
What is the ABOVE Pledge of Reciprocal Hospitality?  
This is a commitment from ABOVE to you, our Guest.  Also, this is a commitment from you, our Guest, to ABOVE and our Homeowner.
THE ASSOCIATES OF ABOVE AND GUESTS' PLEDGE OF RECIPROCAL HOSPITALITY
Before you entrust ABOVE with your stay, and ABOVE entrusts you with one of our homes, we together agree to the following pledge. 
We, the Associates of ABOVE pledge to provide you, our guest, the following:
To treat you, our guest, with dignity, respect, and serve you with the full warmth of our hospitality.  
Provide a dedicated ABOVE Associate to you throughout your stay to make your stay an exceptional one.
Greet you personally and professionally at the home via an ABOVE associate on arrival day and answer all guests' questions about the home and destination.
Provide a clean and fresh home with personalized concierge services so that you  experience the destination to the fullest.
Provide the understanding and enforcement of all terms and conditions from the homeowner and local authorities to make sure your stay remains free from unpleasant interruptions.
Remain available at any time throughout your stay to enhance your experience, and visit the home daily to assist the in keeping the home tidy and clean, and to attend to your requests.
Be there at the checkout to assist and ensure a smooth departure.
We, the Guests of an ABOVE property pledge to you, our Host, the following: 
To treat you, our host, with dignity, respect, and professionalism.
To ask you, our host, before assuming it is permissible, about any activity that impacts the home and neighborhood. 
To treat the home as we would our own, keeping and returning it in the manner found.
Refraining from any illegal, ill-advised, or questionable activities that could cause harm to ourselves or the home.
To protect the home from avoidable damage by cleaning messes quickly and securing the home by locking all doors while away.
To educate ourselves on all terms and conditions of the home and remain accountable to them.
To always be considerate to the neighbors, and never deny them the peace and tranquility of their home by our actions. 
Through this Pledge of Reciprocal Hospitality, together can we curate exceptional experiences for Guest, Homeowner, and ABOVE Associate alike.
How is ABOVE Vacation Residences different than a listing site like VRBO or Airbnb, etc?
Companies like HomeAway and Airbnb operate listing websites that enable guests to research and book a vacation rental anywhere in the world. However, once a guest books the property, they need to work directly with either the homeowner or a property manager anytime they have questions or need something during their vacation. This can be a hassle for some homeowners. Plus, you'll often find guests experience a lack of consistency which can negatively impact star ratings, future bookings, and other aspects of vacation rental listings.
ABOVE uses local teams, expertise, and technology to ensure every guest stay provides an amazing vacation experience every time. Meanwhile, homeowners get to live their lives without interruption or worry and earn additional income due to our high quality of service for guests. 
How do I know homes are legitimate vacation rentals?
We can assure you each and every one of our properties has been fully vetted. Every ABOVE homeowner had to apply for inclusion in the ABOVE Portfolio and was individually checked by our selection team to verify all details. To avoid any unforeseen issue, we do recommend always booking a reservation using a major credit card, no matter where you decide to book.
You are also welcome to review what our customers have to say about a property on each of our specific rental listings.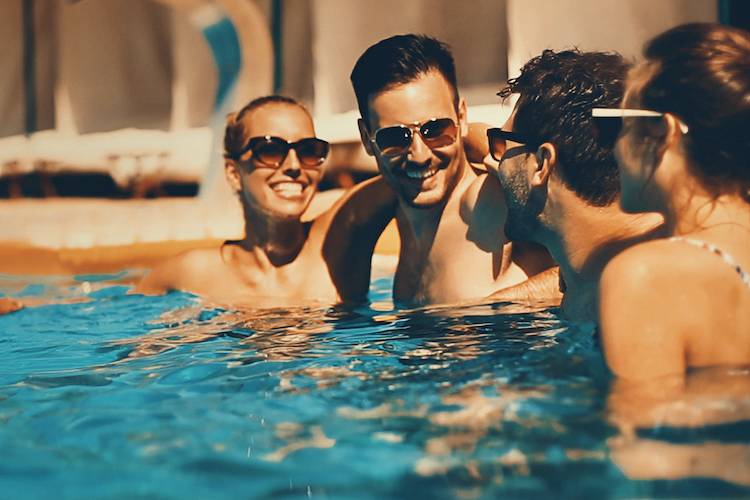 Guest FAQs
Is the price of each rental accurate?
We know inaccurate pricing is something that many guests have experienced which is why we take this issue seriously. Just make sure to input your correct dates and number of guests; the price will always be accurate. If an error occurs, you will be prompted to call our pricing team so they can send you a quote personally.
Please be aware our pricing is subject to change. In order to secure the rate you see online, you must book the home and put down a 50% deposit to hold the property.
Why must I provide my guest names and email and phone numbers? 
Each guest will be required to sign a waiver.  All waivers must be signed in order to be considered for full damage deposit return.  This is for the safety of the guests, as well as the homeowners, and ABOVE. 
A property listing notes that more guests are be able to sleep at the house. Why is there a fee to add more after a contract has been signed?
 When the house is initially reserved, the owner must approve the number of guests permitted in the home.  At that point, no additional guests can be permitted without the homeowner's permission and the $250pp charge.
Why does the house valet visit the house every day? 
The house valet is there to make sure your stay exceeds your expectations.  They also are there to provide on-the-spot concierge services, a quick clean of the kitchen, and take out trash as an added service.  Also, they are there to protect the home and neighborhood and ensure all the house rules are followed.  
May we have an event or party at the property? 
 That depends on the home location and local rules.  All events, parties, and/or guests not on the guest list must be pre-approved by ABOVE in writing.  Reach out to our reservations or concierge team at least 72 hours prior to arrival and we can advise on any of your event questions.
Why can't guests not staying in home be on property?
The homeowner has authorized you and the people on your guest list to be the only people on property.  Inviting additional people onto the property opens you, the guest and the homeowner to additional risks.  Please let ABOVE know in advance if you plan on inviting any non-staying guests so we can secure permission from the owner.
Why are no kegs or outdoor bottled beverages permitted at property? 
Bottled beverages come with the risk of broken glass, which can lead to injury to guests or damage to pools.  They are not allowed on property to avoid the risk of injury and/or the high cost of draining pools for repair, a cost that would be absorbed by the guest. Kegged beer dispenses an amount of alcohol we at ABOVE are not comfortable with; the safety of our guest is of utmost importance
Are pets permitted at the home?
This decision is left to the homeowner.  Any pet you wish to bring must be pre-approved by the homeowner and a $500 pet fee is charged. Your guest services manager can assist with this process.  Registered service animals are not automatically accepted as this is a private residence.  Emotional support service animals are not permitted.
Why can we only have four cars on property? 
Most homeowner associations and cities dictate this number.  Therefore, ABOVE heavily enforces a four car maximum at the home.  If you need assistance in finding additional parking, please let your guest services manager know.  We will require that any cars parked at the property beyond the limit be immediately removed.
Can we heat the pool?
Most, but not all pools can be heated.  The fee is $300 for three nights during the months of May through September and $500 for three nights during the months of October through April.
Why are fireplaces, firepits, candles and BBQ Green Eggs not available for use?
Due to the risk of fire, guest safety, and difficulty of cleaning, we ask all guests to refrain.  Many months are under an open flame ban and the dry conditions could result in brush fires.
May we smoke at the house?
No smoking of any kind is permitted anywhere inside or outside of the home.  This includes, cigars, cigarettes, vapes, hookah and any illegal drug smoking.  Any evidence of smoking at the home will result in an additional cleaning fee.  Tobacco, cigarette or cigar smoking can be enjoyed only at the end of the driveway by the road is.  Please clean up all butts by placing them in a can with water and safely dispose of it.
What happens if any illegal substance is found at the property?
Oh, that one is easy to answer.  Any illegal substance found on site during or after your stay will result in an immediate removal of all guests from the property, immediate loss of security deposit, and no refunds given.  We care for you at ABOVE, our guests' safety, and that our homeowners return to the home without the threat of a dangerous substances in their home.  If you or your guests believe you have the right to do illegal substances in the home, we prefer you stay with another company.
May I use my own Chef and have my own deliveries?
Yes, however a certificate of insurance must be provided to your Guest Service Manager for every vendor and they must be insured for one million dollars.  All deliveries must arrive after your check-in time.  ABOVE will not accept any deliveries.  If you would like to ship boxes early, we can provide our office address to ship to and we will deliver to the house.
How can I find out exactly where a rental home is located?
 Our maps on the listing are accurate; however, we are happy to send you each home's full address close to the arrival date - just get in touch.
What does ABOVE's housekeeping fee cover? 
The housekeeping fee is a one-time fee that covers each reservation's departure clean. Unlike a hotel, we do not provide daily maid service unless specified with an agent and for additional (housekeeping) fees. ABOVE's properties average well over 5,500 square feet and are expensive and time consuming to clean.  This is all included in the housekeeping fee.
If I book today, how much would I be putting down and when would my final payment be due?
If you are outside of 46 days, only 50% of the total will be required to hold the rental you have selected. The remaining 50%, plus the refundable security deposit, will be due at 45 days before your check-in date.
 If you are inside of 45 days, full payment plus the security deposit will be due at the time of booking.
Are your promotions able to be retroactively applied after booking?
Our promotions are unable to be retroactively applied. You must mention the promotion to your booking agent at the time of booking. We may provide certain promotional opportunites to guests. All promotions will be run at our sole discretion, and can be activated, modified or removed at any time by us without advance notification.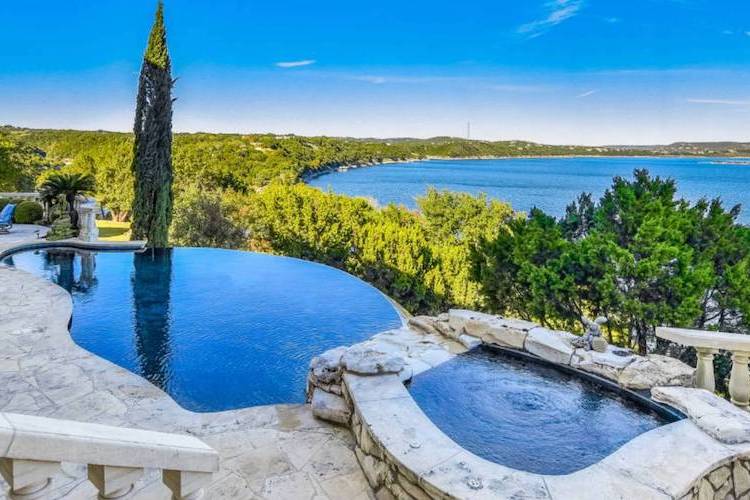 Insurance & Payment FAQs
What is the refund and cancellation policy should I need to cancel my trip? 
All reservations which are cancelled more than 45 days prior to arrival are charged 30% of the total rental as a liquidated cancellation fee. However, after this cancellation period expires, all guest payments are non-refundable. 
What is trip insurance and should I buy it? 
We highly recommend trip insurance as it covers expenses such as missed flights, illness, lost baggage, job loss, weather, and travel delays, for a very low price. Life can throw some inconvenient curve balls!  You may purchase your travel insurance through ABOVE. There are many sites that offer it as well. Just make sure to purchase it before you check in!
What does ABOVE's Refundable Security Deposit and Damage Insurance cover? 
The Refundable Security Deposit is there to protect the home from any damage incurred by you or your guests.  It is normally set at $7500 per reservation.
As an option, you may purchase, through ABOVE, Damage Insurance to offset some of the Refundable Insurance Deposit.  This also protects our guests against unintended damage done to the property. The Damage Insurance does not apply to intentional damage done by you or your guests, excessive wear and tear due to parties, smoking, pets or otherwise, additional cleaning charges due to stains or spills, fines incurred by the police or HOA due to noise, excessive trash, parking, or damage over the purchased amounts of $5,000.
If you would like to opt out of purchasing the Damage Insurance for your stay, you can do this by providing us with a security deposit of $7500, or greater depending on the home at the time of booking. Any damage or fines not covered by the Damage Insurance or above the amount of any security deposit can be charged to the guest (and the guest's card on file).
The full security deposit is refunded if no damage has occurred to the house, and all guests have signed the waiver.  It will take 10-15 business days for the credit to be refunded.
Do you have any house rules/policies? 
All guests are required to sign a booking agreement and waiver to finalize their reservation that contains the house policies unique to each home.  Although some homes have additional local ordinances, we request that all guests follow the policies contained in the agreement.  Here is a sample of the policies to keep people and the property safe.  The rest will be included in your booking agreement:
Please behave as you would in any home in which you live, with respect for property and neighbors.
Unless we approve otherwise, you must be over the age of 28. 
You will be an occupant of the unit during the entire reserved period and other occupants of the home during your stay  will be family members, friends, responsible adults or children under direct adult supervision.
Do not exceed the maximum agreed to occupancy at the time of the reservation of the home.
No unapproved parties, noise that can be heard beyond the home lot line or in adjacent units, or any illegal activity may occur at the home.
No pets are allowed unless otherwise noted for specific properties.
No smoking is allowed in or around any home.
Check-in time is 4pm and check-out time is 11am. We will notify you via email in advance if early check-in or late check-out will be available.
Please use common courtesy at the home by keeping it clean, reporting any problems or damages, washing dishes as used, taking garbage to the outside bins, leaving towels in the bathrooms and sheets in the bedrooms, and refraining from re-arranging furniture.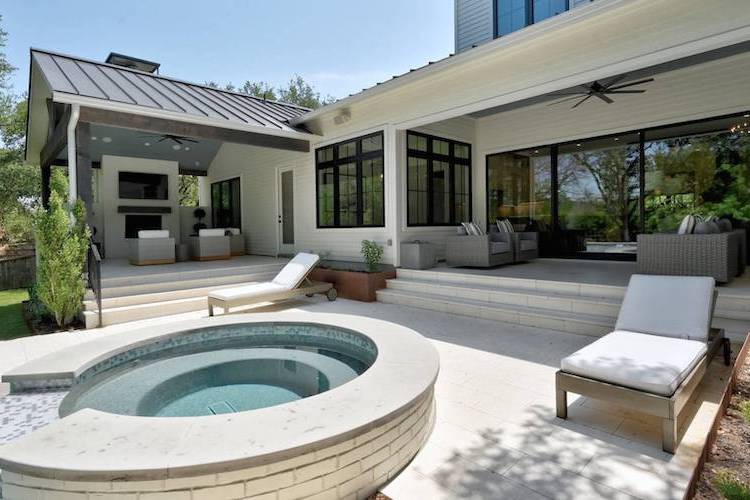 Homeowner FAQs
Who is ABOVE Vacation Residences?
ABOVE Vacation Residences is a full-service vacation rental property management company for premier vacation rental homes and Primary Residences in select U.S. travel destinations. As a leading vacation rental hospitality brand, ABOVE provides guests with the consistency and quality of a fine hotel experience, while optimizing the management, marketing, and return on investment for vacation rental homeowners.
Over the years, ABOVE has quietly become the go-to leader for connecting the most discerning guests with private luxury and/or one-of-a-kind properties. Founded on the promise of exclusivity blended with attentive service, ABOVE manages only the most exceptional and unique homes and estates available for lease.
ABOVE's concept and unique approach to home and estate rentals can only be found today in the management of the world's pinnacle and iconic hotels. Our process is designed to match our guests with the right luxury home, while delighting both parties through our exclusive and proprietary experiences.
How We Are Different?
So many of our competitors will tout technology as their way to make your property successful.  We do love and deploy technology, but only as a tool.  We rely on our associates to delight the guests in your home by visiting them a minimum of twice per day to provide services, but also to safeguard your property and to ensure all rental rules are kept.  On top of that, our security team monitors each property between the hours of 11pm-2am every evening to confirm there are no noise issues for your neighbors.  These are just a few of the ways we earn, protect, and secure your property.
ABOVE's difference extends beyond our offerings - it can be traced back to our conceptual DNA.  ABOVE was born as a high-end hospitality company, vacation rental, destination management, and global travel agency company all rolled into one.  There is no other company in the industry today like ABOVE.  Our homeowners enjoy untapped revenues on their primary and vacation homes, while enjoying discounted or "free" vacations or "staycations" booked by our in-house global travel agency.  One of our homeowners said it best, "No better feeling than making considerable income while on vacation!"
Our guests experience something special with every visit.  Each home is approved by our Standards Selection Board; consequently, most home applications received are not able to join ABOVE. This intense and proprietary, 250-point process ensures our homes meet ABOVE's strict and uncompromising luxury standards. This impartial, standards-driven, demanding process separates ABOVE from all the vacation rental companies today. Tight and uncompromising controls give our guests the quality, confidence, and comfort they require.  Our guests also benefit from our decades of luxury hospitality experience, unique offerings, and local destination expertise.
'Authentic' by ABOVE represents a brand of homes that are one-of-a-kind properties unique to a chosen destination.  The homes, rich with local amenities, truly embody the character of the the city and unique feel of the destination.  These homes are rare and an exception to our Standards Selection Board.  These homes are simply too good to miss, and become the most revisited by our guests.
'Living Local' by ABOVE reprensents a collection of apartments, condos, and propeties geared towards the travelling professionals, couples, and small families looking for a get-away.  These properties are typically sized from studios to three-bedrooms and conveniently located near city centers and/or corporation headquarters.  'Living Local' by ABOVE is affordable luxury designed for guests to experience the true flavor of the destination.
Why ABOVE?
Formed by three luxury hospitality veterans and guided by the values of a 5-Diamond hotel company, ABOVE provides its guests and homeowners with an uncommonly high level of consistency through the standardization of amenities, concierge and travel services, experienced hospitality business management, event planning, and true attention to detail missing in today's vacation property experiences
Homeowners benefit with five star hotel caliber management of their property while enjoying the benefits of discounted and/or "free" global travel, while guests enjoy the uncommon experience of luxury service and quality not seen in the vacation rental industry. Only ABOVE puts you at the center of their mission on delivering exceptional experiences- regardless if you are property homeowner or guest.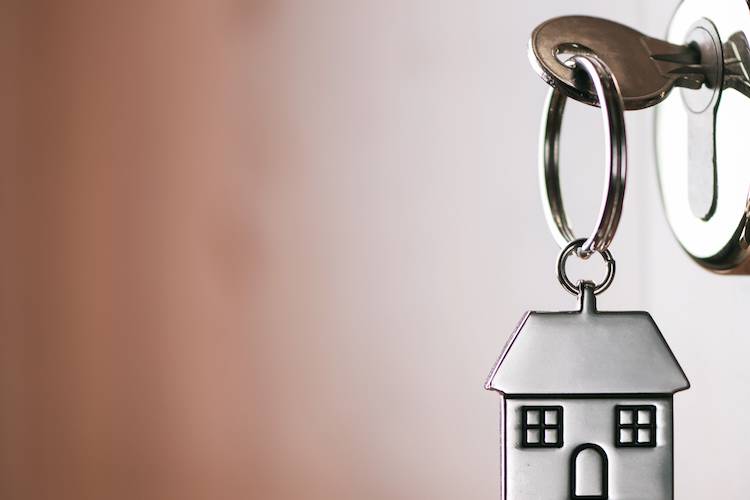 Getting Started with ABOVE
What does ABOVE do for homeowners?
ABOVE is a full-service management company.  We take care of all the issues that a vacation rental business covers.  You simply need to relax and allow our three decades of hospitality wisdom to unfold.
When you partner with us, you'll be given your own Homeowner Relationship Manager who will be available to help answer any questions regarding our company and your home.
Your Manager will handle everything from arranging photo shoots of your home and writing your property listing, to marketing it to potential guests and coordinating their stays.
As most of our homes are owner occupied, we take care of truly everything in order to ensure your success.  Where do you go when your home is rented?  Well, your Homeowner Relations Manager will halp you to arrange a hotel nearby or a cruise to Europe at discounted rates by utilizing ABOVE's in-house travel agency.  Need a place for Rover?  No problem, we have great relationships with pet borders in every location.  So when we say that we handle it all, we can confidently say we do!
How is ABOVE different from a listing site like VRBO, HomeAway or Airbnb?
ABOVE is a full-service vacation rental property manager, and companies like HomeAway, VRBO and Luxury Rentals are listing sites/marketplaces. We take care of your home and help get your home booked while listing sites are just a place where you can post your home to be rented. We partner with sites such as those (over 50+ in total) to market your home to a wide variety of travelers.
What kind of contract does ABOVE offer?
When you partner with ABOVE, you'll be free to come and go from our program as you please. All we ask is that you give us 30 days notice if you do choose to unlist your home with us.
If you are interested in completing an application to become part of our portfolio, please let us know and we will gladly send you our homeowner agreement to review.
How easy is it to get started with ABOVE? 
Extremely! Once you meet with one our executives, we will begin the evaluation process.  To be honest, only 30% of all homes are accepted into the ABOVE Portfolio.  Once your home is inspected with a 250-point proprietary system, our Standards Selection Board will make their decision.
Once accepted, our team will start collecting your information, inspecting your home, photographing your property, and crafting your property listing. Normal activation includes shooting photos, creating a detailed listing, setting pricing, activating advertising on the main internet channels, and beginning to take reservations – all in as little as a few weeks! The process can take a little bit longer, depending on the homeowner's schedule.
Can you help me convert my main residence into a successful vacation rental?
Absolutely - it's actually our specialty! As a unique hybrid leader in the vacation rental space, we know what it takes to make a vacation rental successful. We do everything we can to meet all our homeowners' needs and give them peace of mind knowing that one of their most importan assets is in good hands. Whether you need a new rental permit for your home or need to upgrade your living room furniture, we're happy to offer suggestions and assistance to help you get the most out of your rental.
Will I handle the occupancy taxes?
ABOVE will collect any rental taxes that are required of your home, put them into our owner escrow-style account, and remit on your behalf or send to you for processing – the choice is yours.  Each reservation has taxes added to the amount of the rental. You do not need to send us extra money to pay taxes, nor do you need to file with your lodging authority.
Do I have to commit to a certain level of availability?
No, but we do require that all homes that wish to use ABOVE are year-round rentals. You are free to say no to any bookings offered by us, but if you plan to only rent out your home occasionally (less than 30 days annually) or decline booking frequently, your property will lose search ranking position, an indicator that it is not a great fit for our program, or miss out on top earning potential. We reserve the right to cancel a homeowner agreement if the home is predominantly unavailable for bookings.
Does my home need to be of a certain quality or size?
Without question.  Remember, ABOVE on average only accepts 30% of applicants into the portfolio. While ABOVE primarily works exclusively with luxury properties, we do have brands  called "Authentic" and "Living Local", homes that do not meet all the brand standards, but are included in our portfolio because our Standards Selection Board sees qualities too good to miss in desirable locations. This could be a high-end studio apartment in a downtown metro area or an inviting mid-range home within a prime vacation destination. We will look at your home and let you know if we feel it will be a good fit for our program. 
Is there anything I am required to have at my home?
Yes, your Homeowner Relations Manager will advise you on that.  There are certain accommodations we ask that you provide as a homeowner – items such as furniture, appliances, cookware, and dinnerware. All accepted homes will be required to adhere to a standard amenity package: a supply of bed linens and towels, a wireless internet router, and typical consumables such as light-bulbs and batteries, etc. We will work with you to make sure that you have everything in place. Well decorated homes tend to rent at a higher frequency, and we always encourage owners to have a home that shows well.
Do I need to have traditional phone line/landline installed and WiFi?
A landline phone is necessary for guest safety reasons.  We also require WiFi to be available as this is the most frequently guest request amenity.
Are owners required to allow pets?
That is up to the discretion of each homeowner. We do charge guests an additional non-refundable $200 rent per stay ($500 for 5+ bedroom homes) for one pet to ensure that the home is fully cleaned. This fee gets paid as additional rent, so the majority will go to the owner. Any damage caused by a pet will be taken out of the deposit. However, if damages exceed the amount of the deposit, we will seek additional funds from the guest. We encourage you to allow service animals, but it is not required.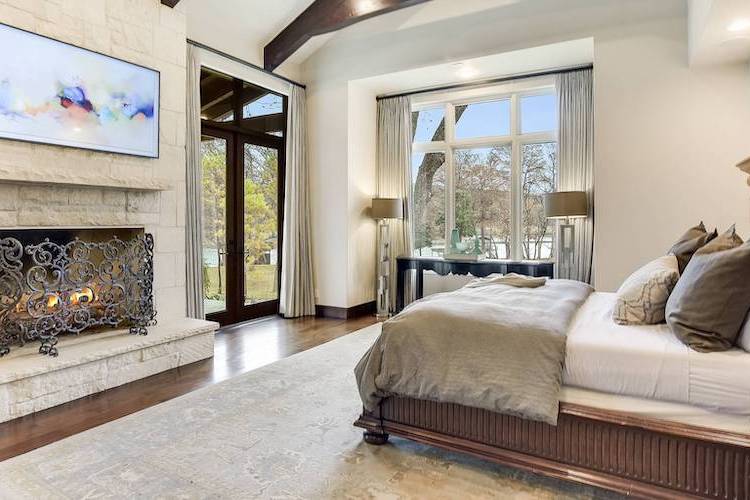 Marketing Your Vacation Rental
How do you enable online bookings?
We utilize HomeAway software for professionals called Escapia – a very secure and reliable management solution for professional managers - to push your rental to over 50+ booking sites. It is backed by a publicly traded company and works very well for enabling all aspects of guest bookings and payments.
How do you advertise my vacation rental?
We DO NOT list your home everywhere guests are looking for rentals.  We do however, place you on sites that are looking for luxury, and unique properties.  Also, we are looking for travelers who can afford your property and adhere to our vetting and homeowner policies.  In addition to our own site, we'll automatically list your property on these major listing sites:
Abritel.fr
HomeAway.at
HomeAway.com.au
AlugueTemporada.com.br
HomeAway.ca
HomeAway.ca.fr
FeWo-direkt.de
HomeAway.dk
HomeAway.es
HomeAway.fi
HomeAway.it
HomeAway.com.mx
HomeAway.nl
HomeAway.no
HomeAway.pt
HomeAway.se
HomeAway.co.uk
HomeAway.com
Homelidays.es
Homelidays.com
Homelidays.it
Luxuryrentals.com
VacationRentals.com
luxuryabove.com
Rental Source
LakeHouse Vacations
RentByOwner
Travelprorentals
LakeRentals.com
Agoda
Onefinestay.com
forGetaway.com
MountainSkiRentals.com
VRBO.com
Airbnb
TripAdvisor
Expedia
Orbitz
Hotels.com
Travelocity
Booking.com
Kayak
Facebook.com
Trivago
abovevr.com
Hotwire
OwnerDirect Vacation Rentals
Cuddlynest.com
Resort Reservations
AllTheRooms
FlipKey
Vaystays
PerfectPlaces.com
VRGuest
Vacayhero
Pinterest
Luxuryretreats.com
We sync your availability calendar across every site, so each site will show the correct rates and availability at all times, making it easy for guests to view the correct information and book your home. 
What if I already have listed my home on those sites?
Many homeowners already have property listings on these sites, so we'll work with you to migrate your listing over to our managed account. We will also professionally rewrite your listing, take new photos of your home, and sync the pricing and calendar with the other sites your home will be listed on.
Do I need to provide you with photographs?
No. In preparation for listing your home, ABOVE uses the latest technology to capture photos, a digital floor plan, and create a virtual tour, which we have found to be a key selling point for potential guests. Our highly trained team of expert photo editors will make sure your home looks fantastic on every listing site.
How do you handle guest deposits paid in advance?
We accept all major credit cards and charge a deposit of 50% of the total rental upon booking, with the full payment due 45 days prior to check-in. All reservations which are made more than 46 days in advance of check-in are fully refundable if the guest cancels the reservation within 72 hours of booking. After this cancellation period expires, all payments are non-refundable. The guest who books the property must be 28 years old or older unless otherwise noted.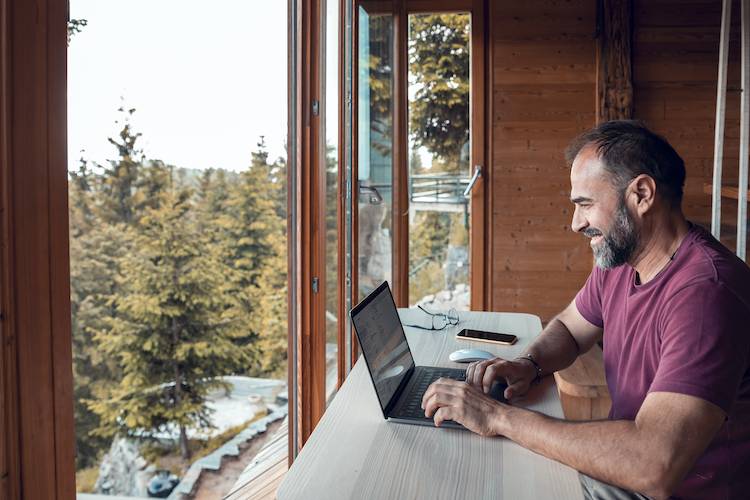 Pricing Your Vacation Rental
How do you set pricing for my rental?
Our pricing team has been trained in Revenue Management by the hotel industry that pioneered dynamic pricing.  We set separate rates that vary based on day of the week and time of the year. For example – mid-week days will be set at one price and weekends at another; holidays and peak periods will likely be set higher and off-season prices are usually set a bit lower. We set initial prices based on several factors, such as homeowner input, characteristics of the home (size, amenities, location, recent remodels, etc.), comparable home prices in the area, and guidance from our local General Manager.  As the homeowner, you have the option to set your floor rate, a minimum rate which we will always honor.
Once we agree on the initial pricing, we ask you if you want to be included in our dynamic pricing program. Most of all owners decide to participate. Once in the program, we watch the performance of your unit and make pricing adjustments as needed. The key is to monitor and adjust pricing up or down based on actual market demand. This is where ABOVE dominates others in the marketplace. We monitor conversion rates of your rental at initial pricing and adjust up or down according to how well the rental is booking. It is an ongoing process that is always a top priority.
We monitor the market availability calendars on sites such as Hotel Availability Reports, Star Reports, VRBO and HomeAway, we use pricing reports from various companies, every home's inquiry and reservation volumes against historical numbers and comparable homes.
Here are just a few examples of the many ways we adjust your pricing to earn more rental income for you:
Your home is booking more quickly for comparable times of year than other homes in your area – this may be an indicator that your price is too low, and we may adjust your nightly rate to make it higher.
Your unit has last minute availability and openings within the next two weeks - we may apply different levels of discounts to entice the traveler who is used to getting a last minute deal.
We note large periods of time in advance that have lower than expected occupancy - we may lower the nightly rate. As occupancy fills in, we will make adjustments to raise the nightly rate.
What kind of reporting will ABOVE provide so that I can understand how well my home is performing? 
You will receive a monthly statement from us detailing how much rental revenue you earned, how much tax we collected and will pay on your behalf, and any charges that you may have incurred during the month (for example, if you wanted your home cleaned for your own stay or if you had us install a new TV, etc.) Your Homeowner Relations Manager will be happy to guide you through your owner statement.
When do I get paid for reservations?
We currently pay owners once each month. Expect to receive an owner statement and an ACH deposit or check on the 10th of every month. This statement and deposit will cover all guests that check out during that month. If you have a guest crossing over one month to the next, the payment for that reservation falls in the month they check out.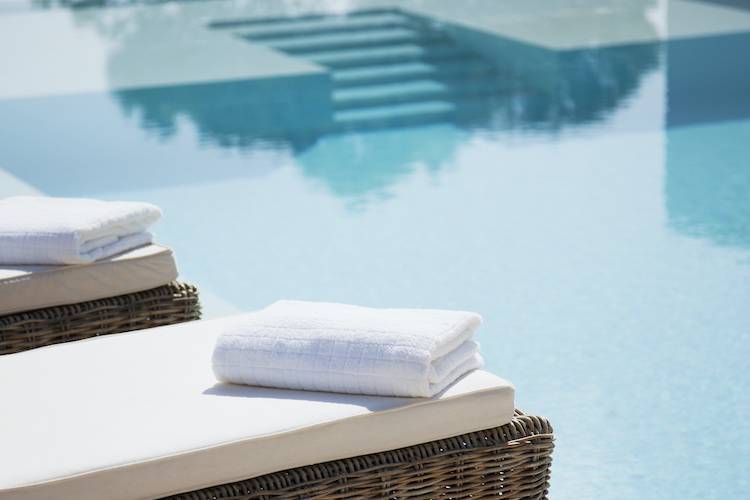 Property Management FAQs
Do I need to do my guests' laundry (e.g., towels, linens, etc.)?
This is one of the biggest and most important operational questions to ask.  This is never an issue for our homeowner.  For health and safety reasons, we coordinate the professional laundering of all linens.  It is folded and stored by the ABOVE team and sent to your property when your home is being prepped for a given reservation.  ABOVE has a per pound rate and comforter laundering charge that is charged to your home depending on the weight for that reservation.
Do I need to provide soap, paper towels, toilet paper, etc.?
ABOVE makes sure your home remains stocked for every guest. This is a brand standard as we desire that only the highest-grade amenities touch our guests.  We supply a kit for each guest that includes a couple of rolls of toilet paper per bathroom, a roll of paper towels, soap, shampoo and conditioner, and dish soap. Rather than have an owner manage and maintain these supplies, ABOVE will happily handle them and bill accordingly.
We have implemented a centralized ordering system for these supplies to get better quality, consistency and reliability of supplies.
What about regular maintenance?
ABOVE provides guest services and management, and property management to owners, but ABOVE is not a maintenance company. Our employees are not trained contractors or repair personnel. We staff a 24/7 call center, manage reservations, guest support, schedule regular housekeeping and inspections, and dispatch qualified maintenance personnel, but we do not personally handle maintenance requests.
During inspections, we will restock consumable items like soap, toilet paper, shampoo, etc., and we will perform simple maintenance like changing remote control batteries or light bulbs for lamp fixtures. We will schedule vendors as needed, and all maintenance work will be billed at cost to you. We make it easy by paying vendors directly, saving you the headache of coordinating anything during a guest stay!
Who takes care of my landscaping, my pool, etc. while we are out of our home?
We are happy to schedule a regular lawn or pool service, but most owners already have this in place and continue to use their preferred vendor. We require that all owners have repeat services in place. Owners typically pay these fees directly to their contractors, along with utilities, internet, and TV. We can set up recurring services for you, and the bills for the service will be sent directly to you.
Should I schedule any services myself?
In addition to repeat lawn, hot tub, and pool service, ABOVE recommends having a local, licensed HVAC service plan in place. It is important to have regularly scheduled services for your air conditioning, heating appliances, and air filter replacement. 
We do require a regular pest control service in southern markets, snow removal in winter areas, and we strongly recommend an annual garage door service plan, air-conditioning plan, gutter cleaning in heavy leaf areas, and twice yearly window washing. We can set these up for you, and the bills for service will be set up in your name and sent directly to you.
Also, be mindful that any and all vacation rental homeowners should seriously consider getting a home warranty.
What about garbage collection? Who handles this?
ABOVE  handles all the trash removal from the property for a per reservation fee, so you return to your home and have room for your own.