Best Nightlife in Scottsdale, AZ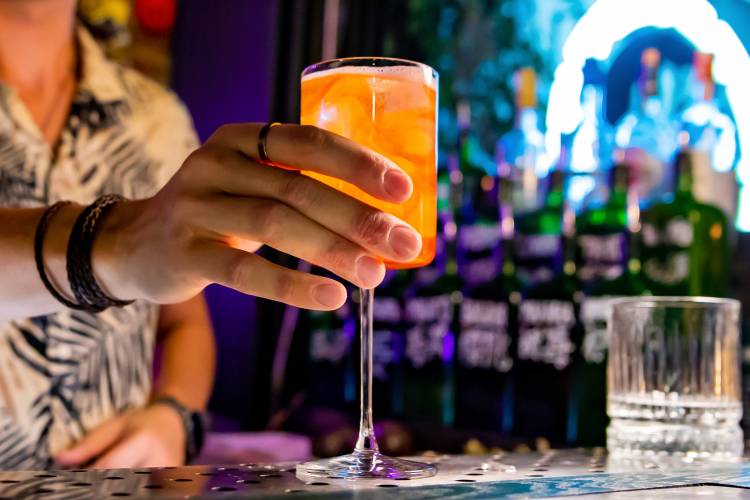 Scottsdale, Arizona is known for its beautiful desert landscapes, luxury accommodations, and upscale shopping scene. But it also offers a thriving nightlife scene with many bars, nightclubs, and restaurants that are certainly worth exploring. From trendy rooftop bars and lounges to high-energy nightclubs, Scottsdale has something for everyone to enjoy. Here are some of our recommendations for the best nightlife in Scottsdale, AZ to check out after the sun goes down. 
Old Town Scottsdale
Old Town Scottsdale is the historic downtown area of the city, with many shops, art galleries, and restaurants. At night, it transforms into the heart of the city's nightlife scene, with a wide range of bars, clubs, and live music venues. Some of the most popular venues in Old Town include Wasted Grain, Bottled Blonde, and Maya Day + Nightclub. 
The Entertainment District
The Entertainment District is a more recent addition to the Scottsdale area, located just north of Old Town. It is a walkable area that features a variety of bars, nightclubs, and restaurants. Some popular nightlife spots in the Entertainment District include Dierks Bentley's Whiskey Row, Riot House, and Maya Day + Nightclub.
Scottsdale Casino Nightlife
Scottsdale, AZ is home to a variety of casinos, including the Talking Stick Resort and Casino Arizona, which offer a range of nightlife options, including live music, DJs, and dancing.
The Mint Ultra Lounge
This high-end venue is the epitome of sophistication, with an upscale atmosphere that's perfect for a night out on the town. The Mint offers a full bar, VIP bottle service, and world-class DJs spinning the latest hits. You'll also find a sleek outdoor patio, perfect for enjoying a warm Arizona evening with a cocktail. The club is known for attracting a young and fashionable crowd, with a mix of locals and tourists. Overall, The Mint Ultra Lounge is a popular destination for those looking for a high-end nightclub experience in Scottsdale. 
The Womack
The Womack is an intimate, retro-inspired lounge with a fun 1950s-60s vibe located in Phoenix Arizona. Submerse yourself in the retro atmosphere with plush velvet vintage decor, live music, and classic cocktails. The Womack is known for its live music performances. The bar features a stage that hosts a variety of musicians, ranging from jazz and blues to rock and roll. This place oozes charm and is sure to offer a memorable experience. 
Maya Day and Nightclub
Maya Day and Nightclub is a popular nightlife destination located in Scottsdale, Arizona. If you're looking for a high-energy venue you'll want to check out this exciting venue. This popular hotspot is known for its lively atmosphere, outdoor pool, and world-renown DJs. You can dance under the stars, or take a dip in the pool while sipping one of their signature cocktails. And if you're looking for a VIP experience, Maya offers bottle service and private cabanas with scenic views.
Stay Local to Complete the Best Scottsdale Nightlife Experience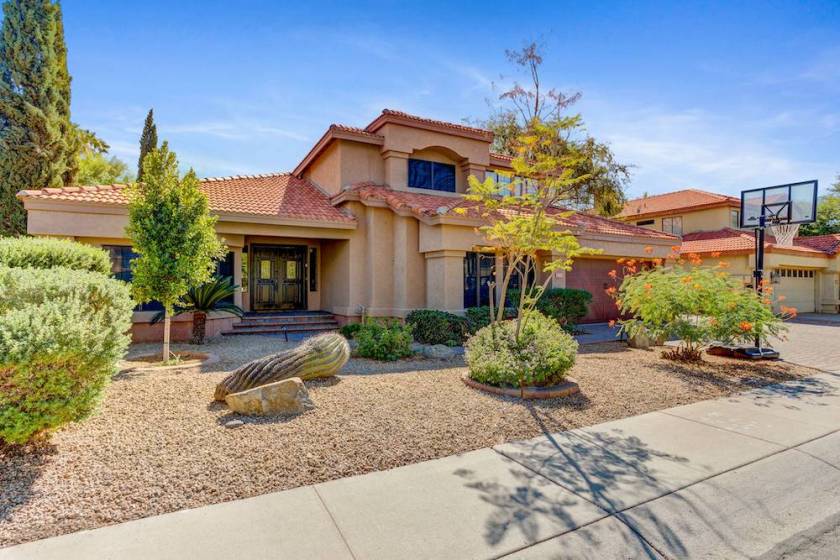 Our Scottsdale vacation residences put you in the center of the action so you don't have to travel far to make the most of the night without compromising the luxury and privacy you want out of your Scottsdale vacation rental. We offer concierge services during your stay for making reservations and other experiences to pregame cocktail services. or Discover the perfect luxury vacation rental to call it a night.