Guide to the Best BBQ in Austin, TX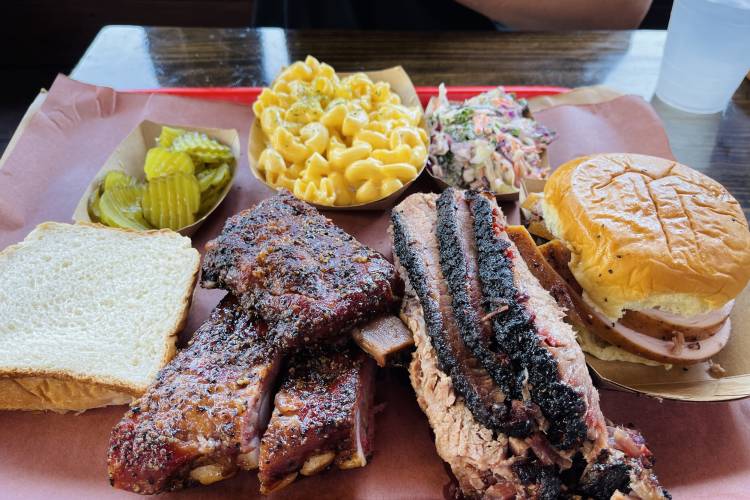 Since ABOVE VACATION RESIDENCES was founded in Austin, Texas, and has successfully hosted thousands of guests in our luxury vacation rentals we know a thing or two about what our guests love about Austin.  I personally know and can confirm that one of the biggest draws to our city is its world-famous BBQ. From the melt-in-your-mouth brisket to the savory pulled pork, Austin is a BBQ lover's paradise. But with so many options to choose from, it can be overwhelming to decide where to go. That's why I've put together a guide to the best BBQ in Austin, TX from the lips, and tummies of our guests.
Franklin Barbecue
Located on Austin's historic East Side, Franklin Barbecue is a must-visit spot for BBQ aficionados. Their brisket is often ranked as one of the best in the country. They have been visited by stars like Jimmy Kimmel, Anthony Bourdain, and President Obama.  Chef Aaron Franklin was also inducted into the American Royal Barbecue Hall of Fame for 2020. Their mouth-melting brisket is legendary so be prepared to wait in line. Trust us when we say the wait is worth it!
Hours: Tuesday to Sunday - 11 am to Sell out (2 or 3 pm)
la Barbecue
La Barbecue has quickly become a favorite of locals and visitors alike. Owner LeAnn Mueller opened this iconic BBQ location in honor of her dad Bobby Mueller who was an OG barbecue great. The salty and savory flavors for their rubs are a recipe of Bobby's tradition but with a twist. Their brisket and pulled pork are top-notch, and their unique sides and desserts make this place a standout.
Hours: Wednesday to Sunday - 11 am to 6 pm
Terry Black's Barbecue
This family-owned BBQ joint has generations of BBQ pitmasters. The Austin Location was opened by Terry Black's sons, Michael and Mark. Terry Black's BBQ is known for its perfectly smoked brisket and giant beef ribs. They serve their plates by the pound so you can mix and match your meets or just get one plate of your favorite Texas barbecue. With a spacious patio, live music, and cold beer, it's the perfect spot for a casual and fun BBQ experience. 
Hours: Sunday to Thursday - 10:30 am to 9:30 pm; Friday & Saturday - 10:30 am to 10:00 pm
Stiles Switch BBQ & Brew
Named after the historic 1800s I. & G. N. railroads stop Stile Switch, this BBQ joint in north Austin offers a wide range of beautifully smoked meats. Treat your tastebuds to their delicious smoked brisket, sausage, pork ribs, and turkey. You also can't forget to taste their top-notch sides like mac and cheese and potato salad. 
Hours: Tuesday to Thursday & Sunday - 11 am to 8 pm; Friday & Saturday - 11 am to 8:30 pm; Closed Mondays
Micklethwait Craft Meats
Get some of Central Texas's best BBQ from a vintage Comet Trailer! Located on the east side of Austin, Micklethwait Craft Meats offers a unique, hand-crafted, and delicious BBQ experience. This full-serving food truck offers brisket, ribs, sausages, and chicken that are all outstanding, and their homemade sides and desserts are a perfect complement.
Hours: Thursday to Sunday - 11 am to Sold Out
Valentina's Tex Mex BBQ 
This iconic BBQ truck serves up some of the most innovative and delicious BBQs in Austin. With a focus on fusion Tex-Mex flavors, Valentina's is known for their brisket tacos, smoked carnitas, and amazing sides like smoked corn and charro beans. They even make their tortillas by hand! If you're up early we highly recommend you go for breakfast! They have some great breakfast tacos in the morning until 11 am. 
Hours: Wednesday to Sunday - 7:30 am to 8 pm or Sold Out
The Switch
If you're willing to take a small drive out of Austin, The Switch in Dripping Springs is worth the drive. With an impressive array of meats, including prime brisket, pulled pork, and sausage. They also have delicious sides like sweet corn casserole and house coleslaw. When you are looking at the menu be sure to check out the specials! Trust us when we say, The Switch is a BBQ lover's dream!
Hours: Wednesday & Thursday - 11 am to 8 pm; Friday & Saturday - 11 am to 9 pm; Sunday - 10:30 am to 8 pm
Stay in Austin and get a taste of some Texan BBQ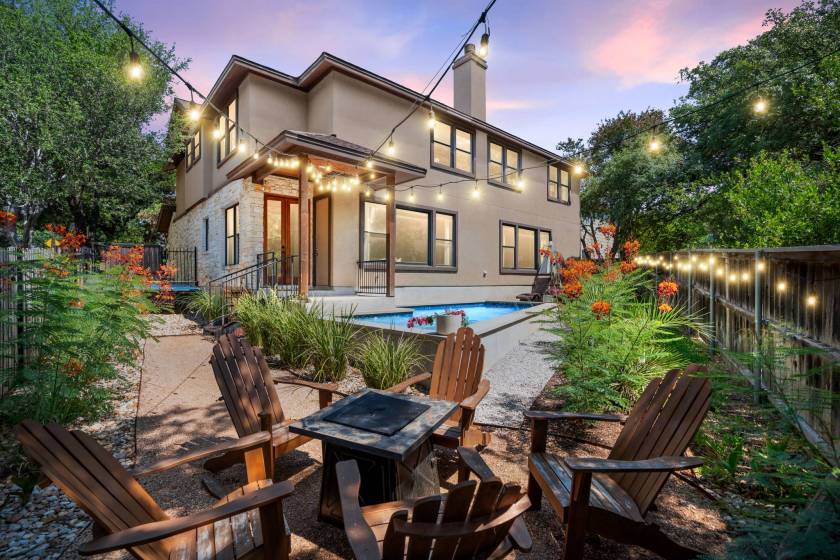 Austin is the destination to go to when you want a taste of the iconic Texas BBQ people talk about. Browse our Austin Vacation Rentals to start planning your next foodie tour in Texas.